First known US Omicron case found in fully vaccinated overseas traveler******
The United States on Wednesdayidentified its first known COVID case caused by the Omicronvariant, discovered in a fully vaccinated patient who traveledto South Africa, as scientists continue to study the risks thenew version could pose.。
Public health officials said the infected person, who hadmild and improving symptoms, returned to the United States fromSouth Africa on November 22 and tested positive seven days later.。
That patient was fully vaccinated but did not have a boostershot, according to Dr. Anthony Fauci, the top US infectiousdisease official, who briefed reporters at the White House.。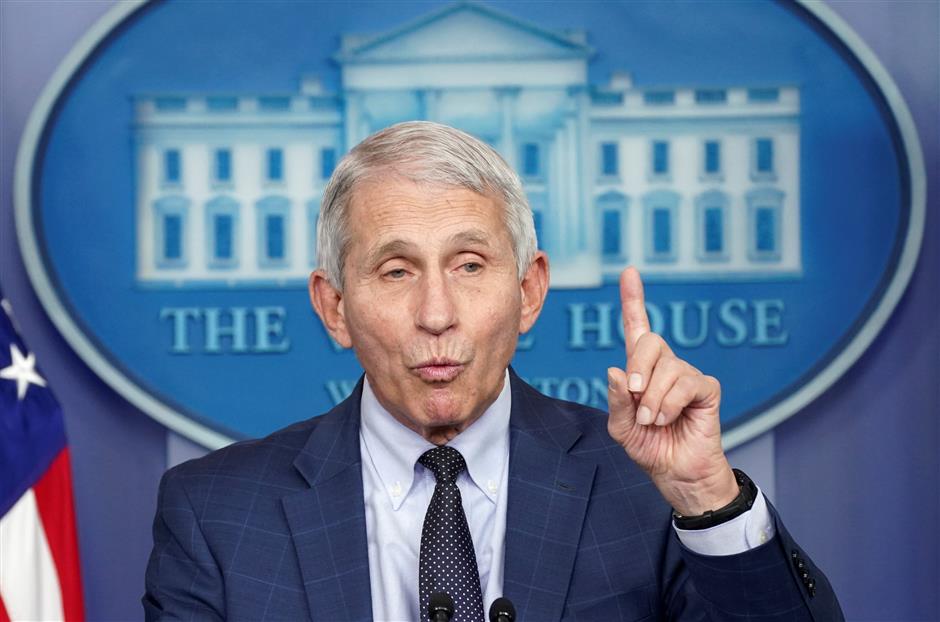 Reuters。
Dr. Anthony Fauci speaks about the Omicron coronavirus variant case, which was detected in California, during a press briefing at the White House in Washington, US, on December 1, 2021.。
The person is in self-quarantine and all of the patient'sclose contacts have tested negative, he said.。
Key questions remain about the new variant, which mutated inways that health experts think could improve its ability to bothspread and evade some of the defenses provided by vaccines. Workis underway to update those vaccines, if necessary.。
Omicron has been found in two dozen countries and territories, includingseveral in Europe plus Canada, Australia, Japan, China's Hong Kong andIsrael.。
The United States has not yet detected communitytransmission of Omicron. Across much of the country, COVIDtransmission remains high but new cases have held fairly steadyover the last two weeks, according to a Reuters tally.Three-quarters of all COVID samples in South Africa are now Omicron.。
"The critical thing is, over the next week or so, will wesee any community transmission from that case," said AndyPekosz, virologist at the Johns Hopkins Bloomberg School ofPublic Health. "That's a critical thing that we want to keep aneye on."
Pekosz said the variant could make the relatively new set ofantiviral pills from Merck and Pfizer moreimportant by helping to reduce the severity of infections.。
Fauci said it could take two weeks or more to gain insightinto how easily the variant spreads from person to person, howsevere is the disease it causes and whether it can bypass theprotections provided by vaccines currently available.。
The Biden administration has asked fully vaccinated peopleto seek booster shots after their initial doses. Sixty percentof Americans are fully vaccinated andabout a fifth of those people took boosters, according to theUS Centers for Disease Control and Prevention.。
For days, US health officials have said the new variant– first detected in southern Africa and announced on November 25 – was likely already in the United States as dozens of othercountries also detected its presence.。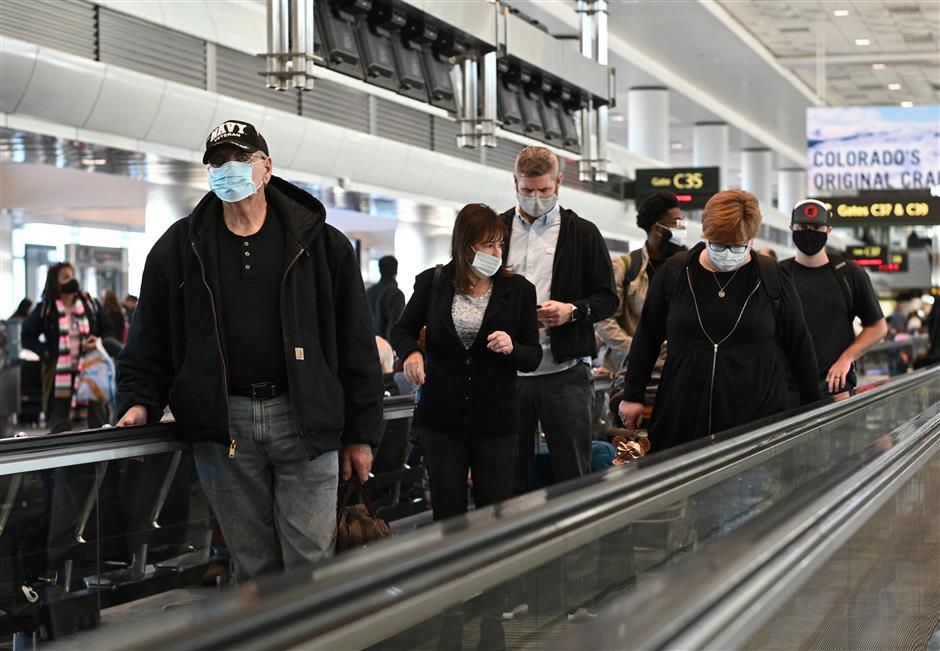 AFP。
Travelers wear protective face masks at Denver International Airport on November 30, 2021 in Denver, Colorado as concern grows worldwide over the Omicron coronavirus variant.。
"This new variant is a cause for concern but not a cause forpanic," Biden said on Wednesday before the Omicron case wasannounced. A spokesperson, Jen Psaki, said he the president hadbeen briefed by his team on the first known US case.。
Benchmark US stock indexes turned negative on the news.The S&P 500 fell by more than 1 percent, extending to nearly 4 percentits loss in price terms over the past week. The World HealthOrganization named the variant as one of concern on Friday.。
The United States has barred nearly all foreigners who havebeen in one of eight southern African countries. On Tuesday, theCDC directed airlines to disclose names and other information of passengers who have been to thosecountries.。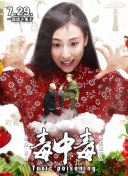 China to offer Ukraine more humanitarian aid supplies******
China has decided to provide more humanitarian aid supplies to Ukraine worth 10 million yuan (US$1.57 million), a Chinese Foreign Ministry spokesperson said Monday.
Spokesperson Wang Wenbin said at a daily press briefing that this additional offer was based on the development of the situation and the actual needs of Ukraine. The Red Cross Society of China had earlier provided 5 million yuan worth of humanitarian aid supplies to the Ukrainian side.
"China pays close attention to the civilian casualties in the Russia-Ukraine conflict," Wang said, noting that the top priority for the international community now is to deal with the possible large-scale humanitarian crisis.
Wang said China has put forward a six-point initiative on alleviating the humanitarian situation in Ukraine and has taken concrete actions, including providing humanitarian aid supplies.
"China will continue to play a constructive role in easing the situation in Ukraine and stands ready to make its own efforts to overcome the humanitarian crisis," said Wang.
【彩神彩票官网|彩神彩票平台👉👉十年信誉大平台,点击进入👉👉 打造国内最专业最具信赖的彩票平台,为您提供彩神彩票官网|彩神彩票平台用户登录全网最精准计划软件,APP下载登陆,强大的竞彩网上推荐!!】
China mining conference opens in Tianjin******
TIANJIN, Oct. 21 (Xinhua) -- The 23rd China Mining Conference and Exhibition opened in north China's Tianjin Municipality on Thursday, attracting 230 exhibitors and visitors from 30 countries and regions.
The three-day event, themed "multilateral cooperation for the development and prosperity of the post-pandemic era," held both online and offline, aims to build a new pattern of international mining cooperation.
Several sub-forums will take place with topics including geothermal energy industry development, the mining capital market, intelligent mine construction, uranium ore, and the development and utilization of mineral water.
China will deepen cooperation with countries along the Belt and Road on geology and mineral resources, to promote mining investment facilitation and trade liberalization and create a new pattern for the opening-up of the industry, said Ling Yueming, vice minister of natural resources.
South African Ambassador to China Siyabonga Cwele said that the two countries boast cordial, broad and deepening cooperation in the mining and minerals sector. Up to 85 percent of South Africa's exports to China are precious metals and minerals, according to the ambassador.
He added that the scope for further cooperation with South Africa lies in the exploration of new areas of metals and other high-quality mining resources, as well as cooperation in mineral production, including processing and value addition. Enditem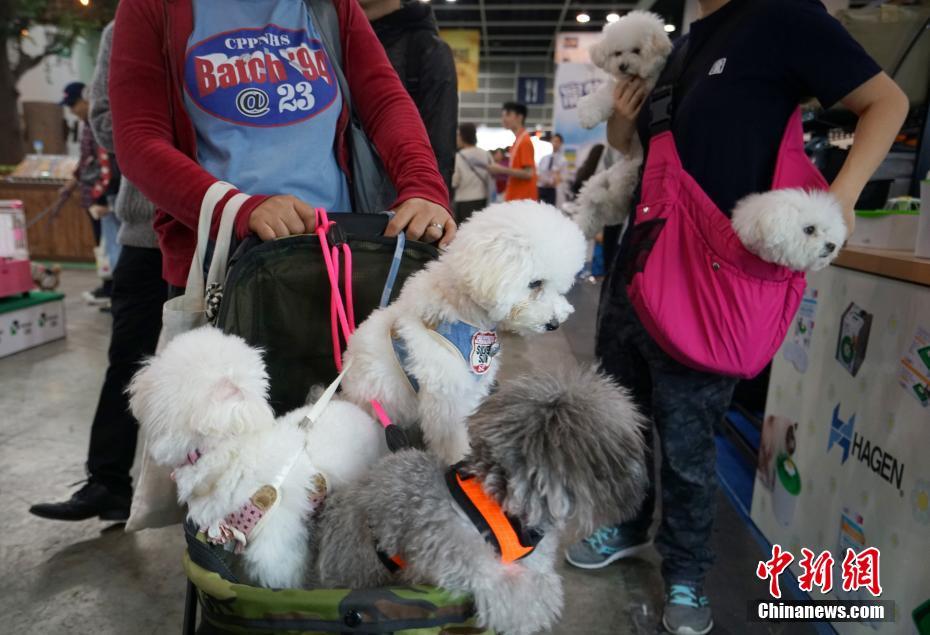 做好"十个聚焦" 陕西住建全年筹集建设保障性租赁住房8.8万套******
  2月10日,全省住房和城乡建设工作会议召开,2021年全省累计新建商品房销售面积5235.7万平方米;2022年全年筹集建设保障性租赁住房8.8万套(间)。
  2021年全省保障性安居工程完成投资229.64亿元,棚户区改造新开工10239套,基本建成29815套,发放城镇住房保障家庭租赁补贴42687户,公租房新开工5068套,保障性租赁住房新开工22421套;全省住房公积金归集608.08亿元;提取367.12亿元,贷款356.79亿元。城镇老旧小区改造新开工3634个、惠及39.34万户。新增历史文化街区划定数量居全国第2位。
  聚焦"共同缔造",不断提升人民群众美好环境与幸福生活;聚焦"房住不炒",切实促进房地产业良性循环和健康发展;聚焦"住有所居",切实解决城镇困难群众住房问题……2022年陕西住建将重点抓好十个方面工作。加快发展保障性租赁住房,全年筹集建设保障性租赁住房8.8万套(间)。继续推进棚户区改造,全省基本建成9800套。提升公租房运营管理水平,让更多保障对象"住得进、稳得住、有尊严"。聚焦"品质提升",全面实施城市更新行动。扎实推进县城建设,切实发挥示范引领作用;推动全省设区城市开展城市体检评估,进一步完善"省级统筹、市县落实、街道社区全程参与"工作机制,持续推进城镇老旧小区改造,计划新开工城镇老旧小区2192个,惠及居民19.75万户。
  与此同时,聚焦"精细管理",切实提升城市治理能力。系统建设城市排水防涝工程体系,持续推进城市生活垃圾分类,强化城镇污水垃圾处理设施运行监管,深入开展园林城市创建,巩固深化"强基础、转作风、树形象"专项行动成果,全面提升城市管理执法水平。聚焦"乡村振兴",大力推进乡村建设行动。继续实施农村危房改造和农房抗震改造,巩固拓展脱贫攻坚成果。推进百镇千村万户创建,持续改善农村人居环境,加强传统村落保护利用。
来源:三秦都市报
编辑:杨蓓蕾
SpaceX称欢迎"攻击"星链,找出漏洞最高奖励2.5万美元
1.俄军最新战斗机器狗竟直接拿中国民用版改的
2.中国驻印度大使:希望印度重申坚持一个中国原则
3.特斯拉狂粉用亲女儿测试FSD:一开始撞的时候有点紧张
4.陆军某旅炮兵分队开展实弹射击演练